Discussion Starter
·
#1
·
Ive been planning on doing this for a little while now, and today I finally got around to it.
I had noticed a while back that some C3's rear window trim was bare stainless steel, while others, mine included, had trim that was painted black. From what I understand they came both ways from the factory, but Im not sure if it was certain years that came one way or the other or not...
Either way, my trim was scratched in a few spots revealing the nice shiny stainless, so I figured "hey! why not strip the paint and polish the metal?" I thought polished stainless would look MUCH better on my black car, especially once I tint the windows. Heres how it came out...
Before
: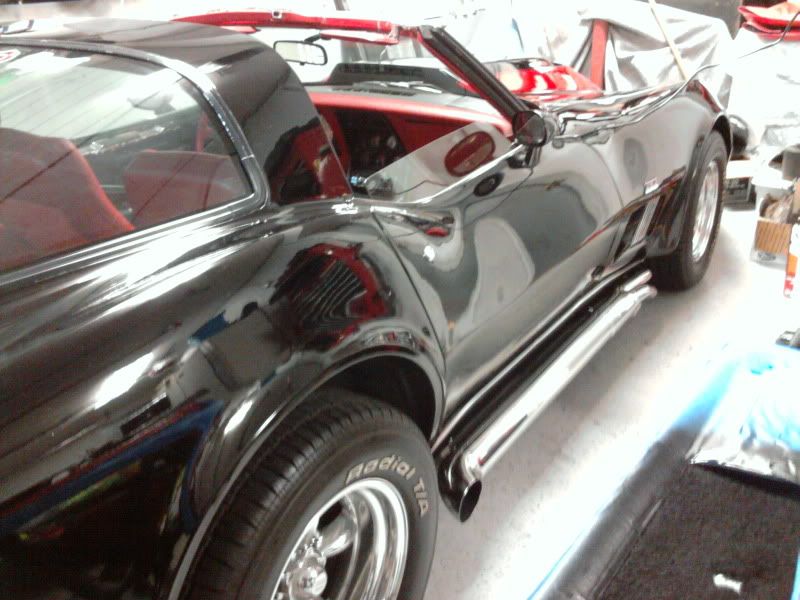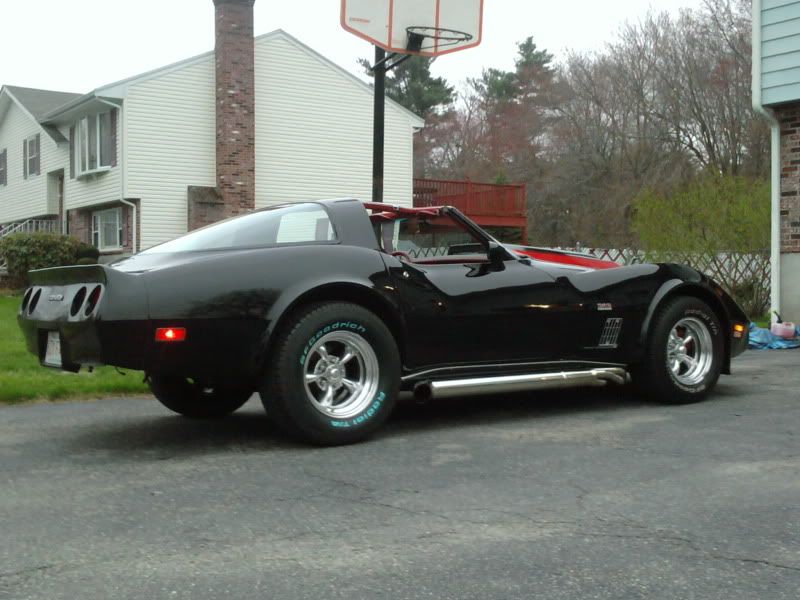 Trim off:
(with the right tool that was much easier to take off then I expected!)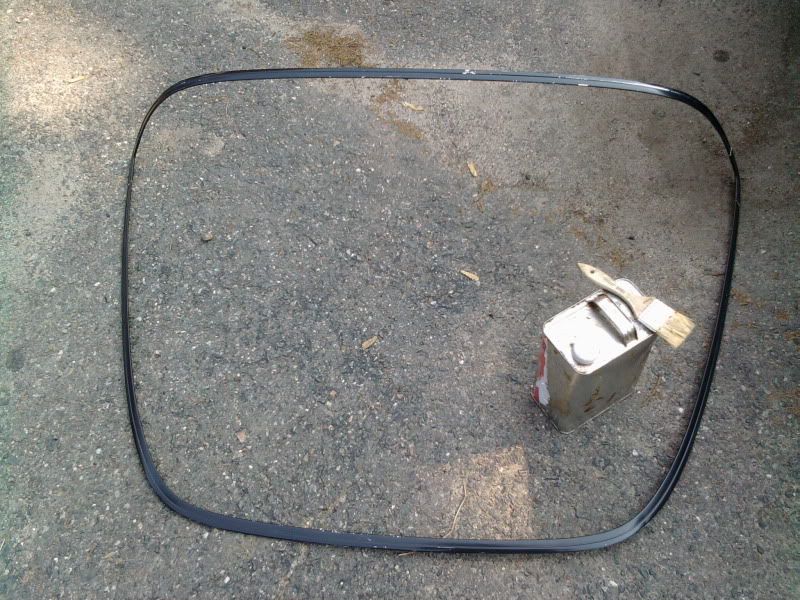 Before: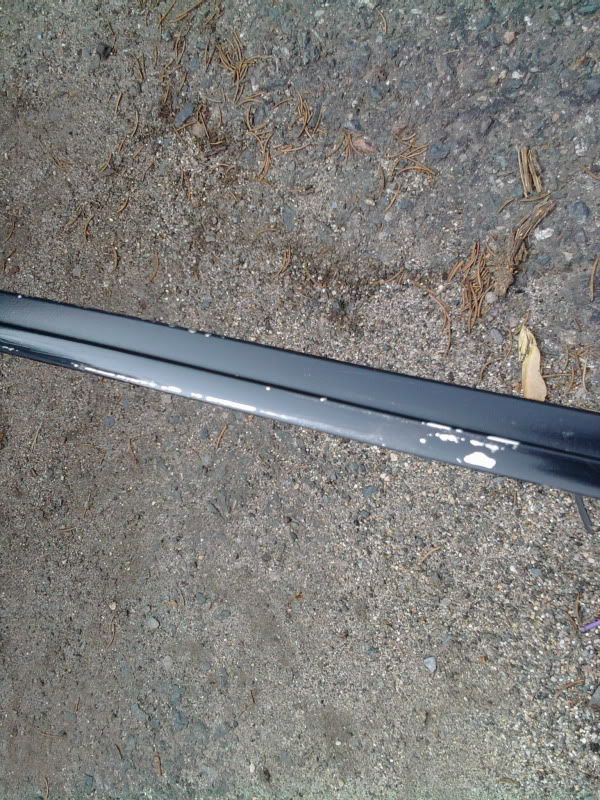 I did this over at my buddy's today while we also did some work on my brother's 2009 SRT-8 Challenger. My buddy is the one with the 9sec 1000hp 1999 FRC Vette. He gave me this stuff to strip the paint.... Im not sure what it was but it was insane! :surprised Also, it doesnt feel good on your skin... I know from experience :thud: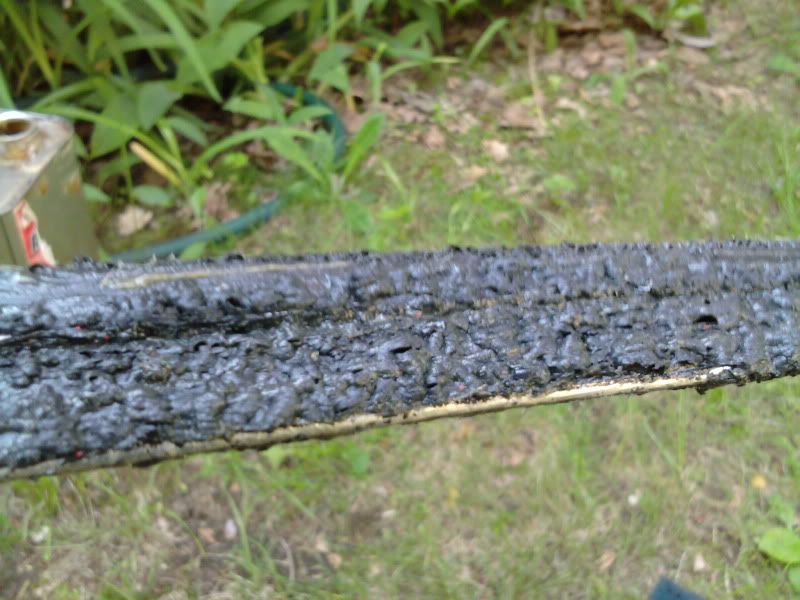 Thats what it did to the paint after being on for only about 10secs!!!!
Heres a section stripped: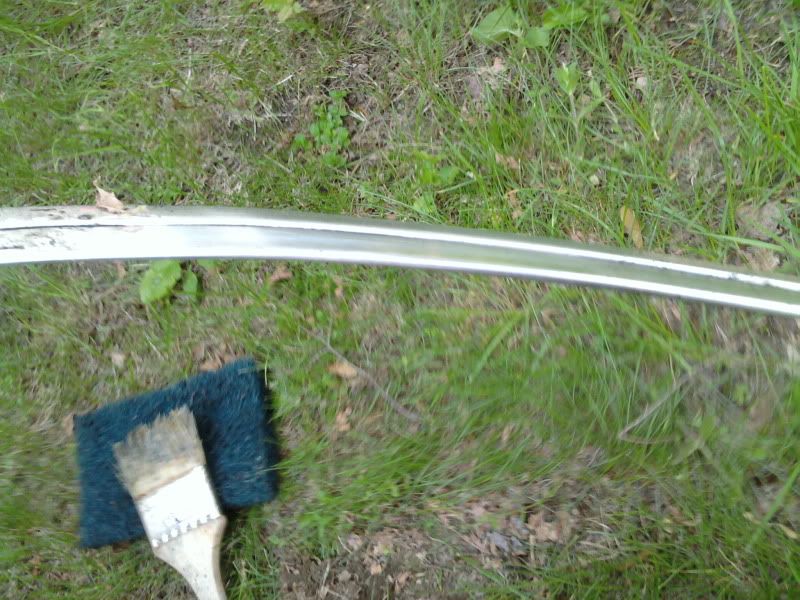 ....and heres the finished product.... and this is just stripped, I havent even polished it yet!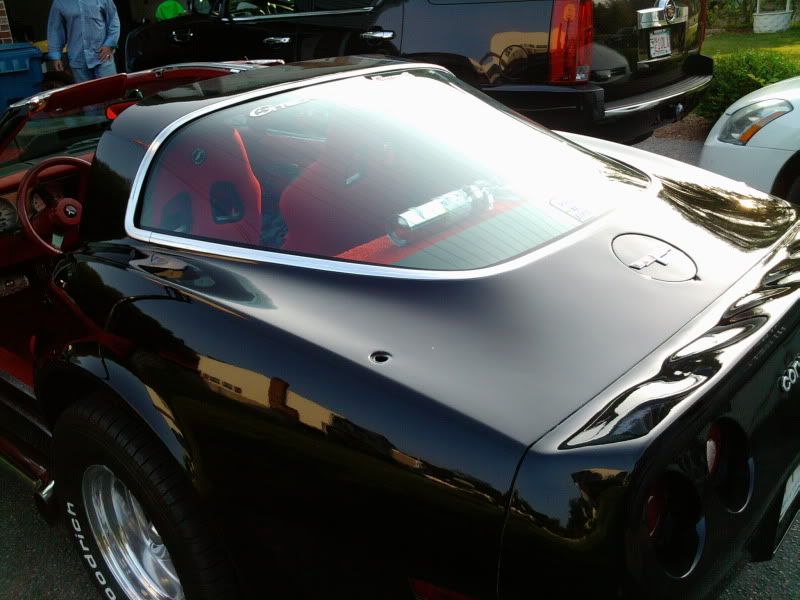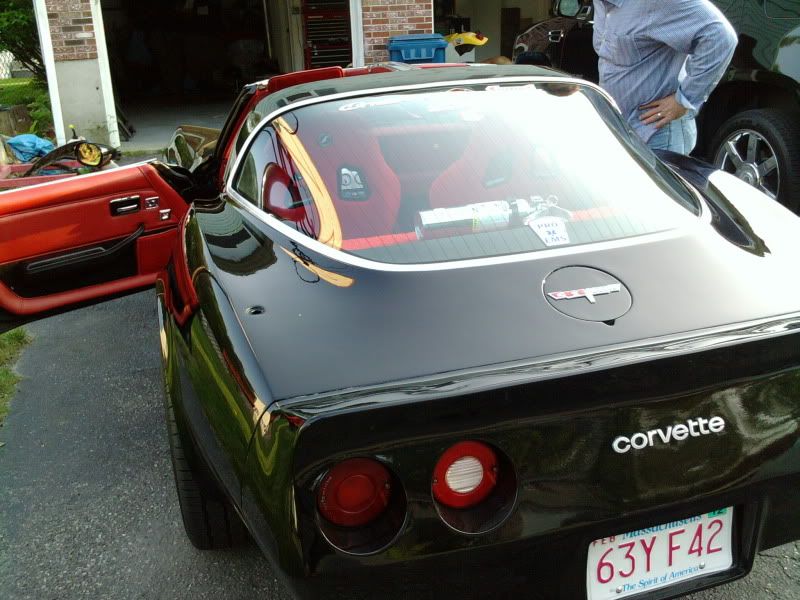 Oh, and just for the heck of it, heres what we were doing on my brother's car! :laughing: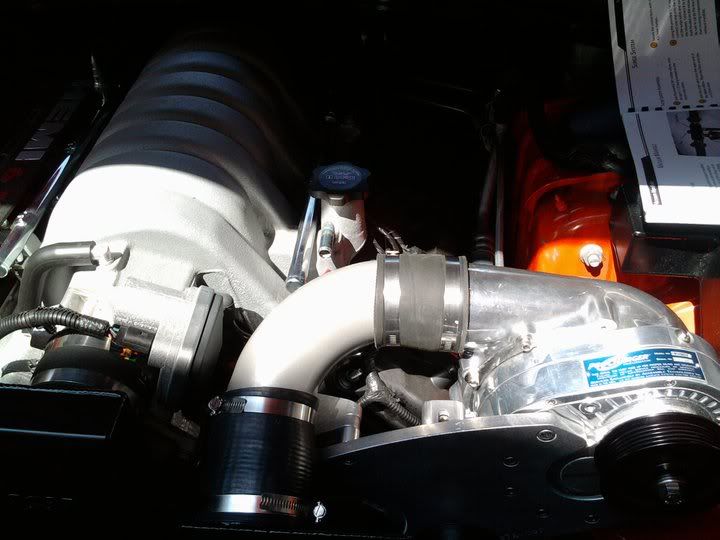 Everything is in but we still have to tune it.... were going to make a trip to the local dyno together. Ive been meaning to get my car up there since putting in the new motor to see what it makes for power and also tweak the carb.
artyon: