Works for me. Here's a series on rebuilding your own alternator. First off: this is not a show car, this car is my daily driver and has been since 1987. The engine was built in 2000, installed in 2001, hasn't been cleaned since. So, it doesn't look like a show car or even a weekend cruiser. Also, please note I'm nor claiming to be an alternator or electrical expert.
This alternator is a rebuilt, a couple years old. After the front end wire harness fried a few months back I checked it and discovered it was putting out almost 15 Volts. Oops, most batteries don't like that, batteries in Az really don't like that. Checked the new harness which is an M&H custom piece modified for a 10SI alternator. What this means is the wiring for the factory voltage regulator is eliminated since the 10SI alternator has an internal regulator. I double checked the harness to make sure it wasn't the cause of the overcharging, it wasn't. The front bearing of the alternator was just starting to be a little noisy too so I ordered up a rebuild kit from DB Electrical, a vendor well known to long timers here. This may not be the exact one but similar. Notice it has a new Stator included and attractive price.
http://cgi.ebay.com/ebaymotors/Delco-Remy-10-SI-Alternator-Rebuild-Kit-70-Amp-_W0QQcmdZViewItemQQhashZitem35ab4b511fQQitemZ230507106591QQptZMotorsQ5fCarQ5fTruckQ5fPartsQ5fAccessories
.
First step always: disconnect the battery.
wire plug on the side gives it away as a 10SI, not an original 70 alt, which would have a smaller plug on the back. unhook the 2 wire connector, pull the nut and battery wire off. That nut might be metric, mine was 12mm.
loosen the pivot bolt on the bottom with a 9/16"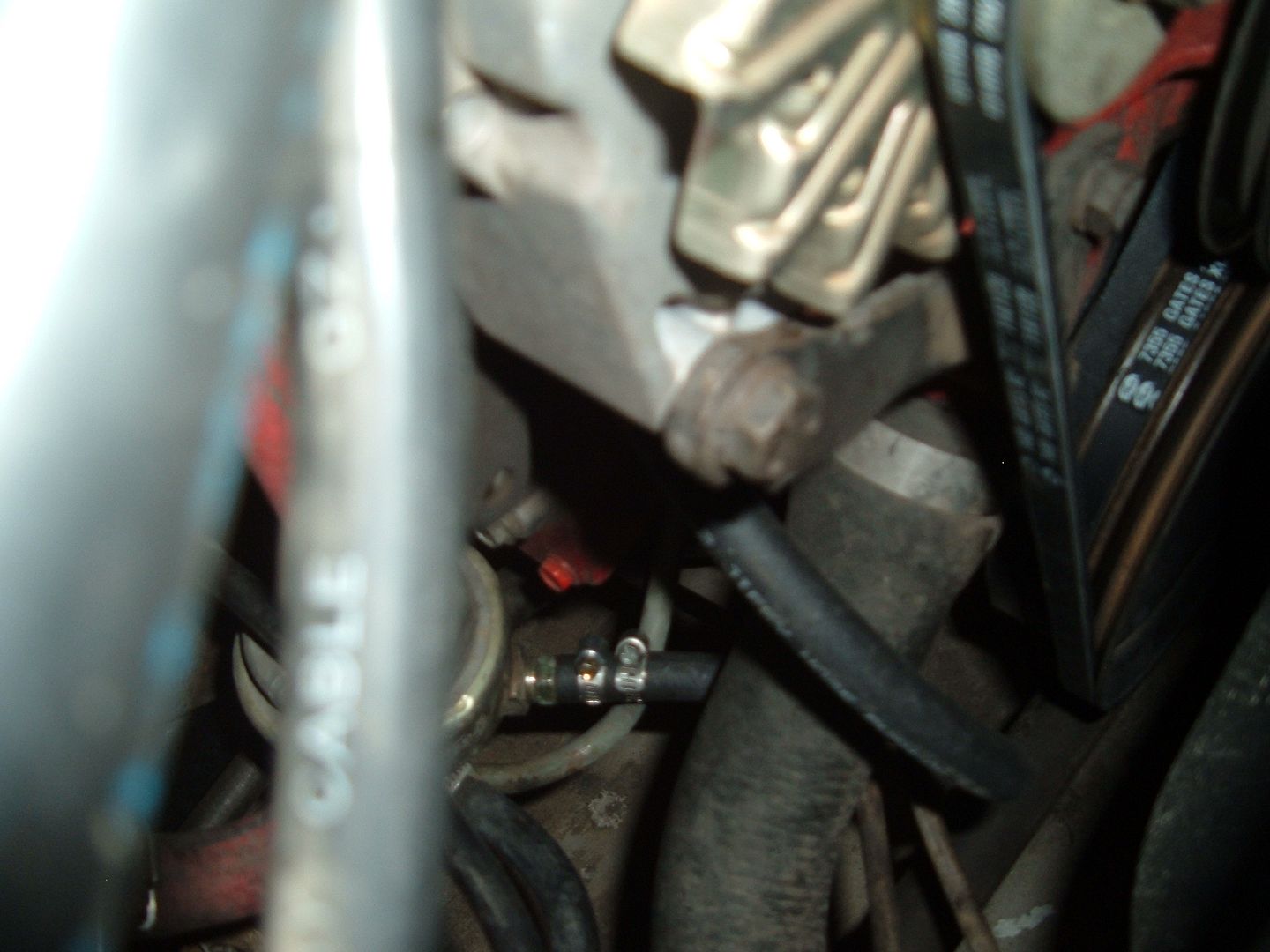 loosen the adjuster bolt with a 1/2" or 13mm, whichever it has. Many "original" alternators have been rebuilt at a factory and are now metric thread.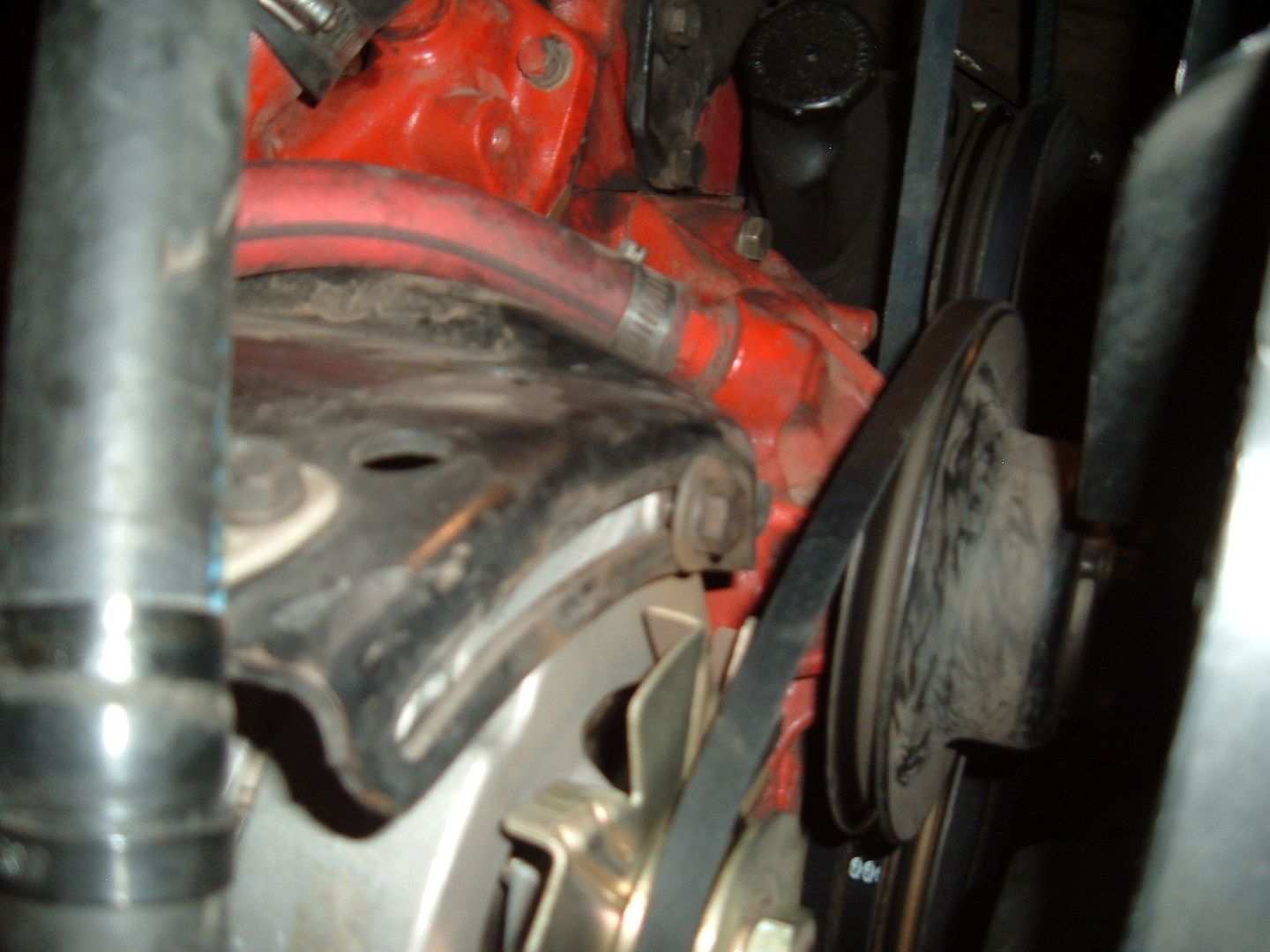 The alternator can then be pushed in and the belt removed. Spin out the adjust and pivot bolts, lift the alternator out.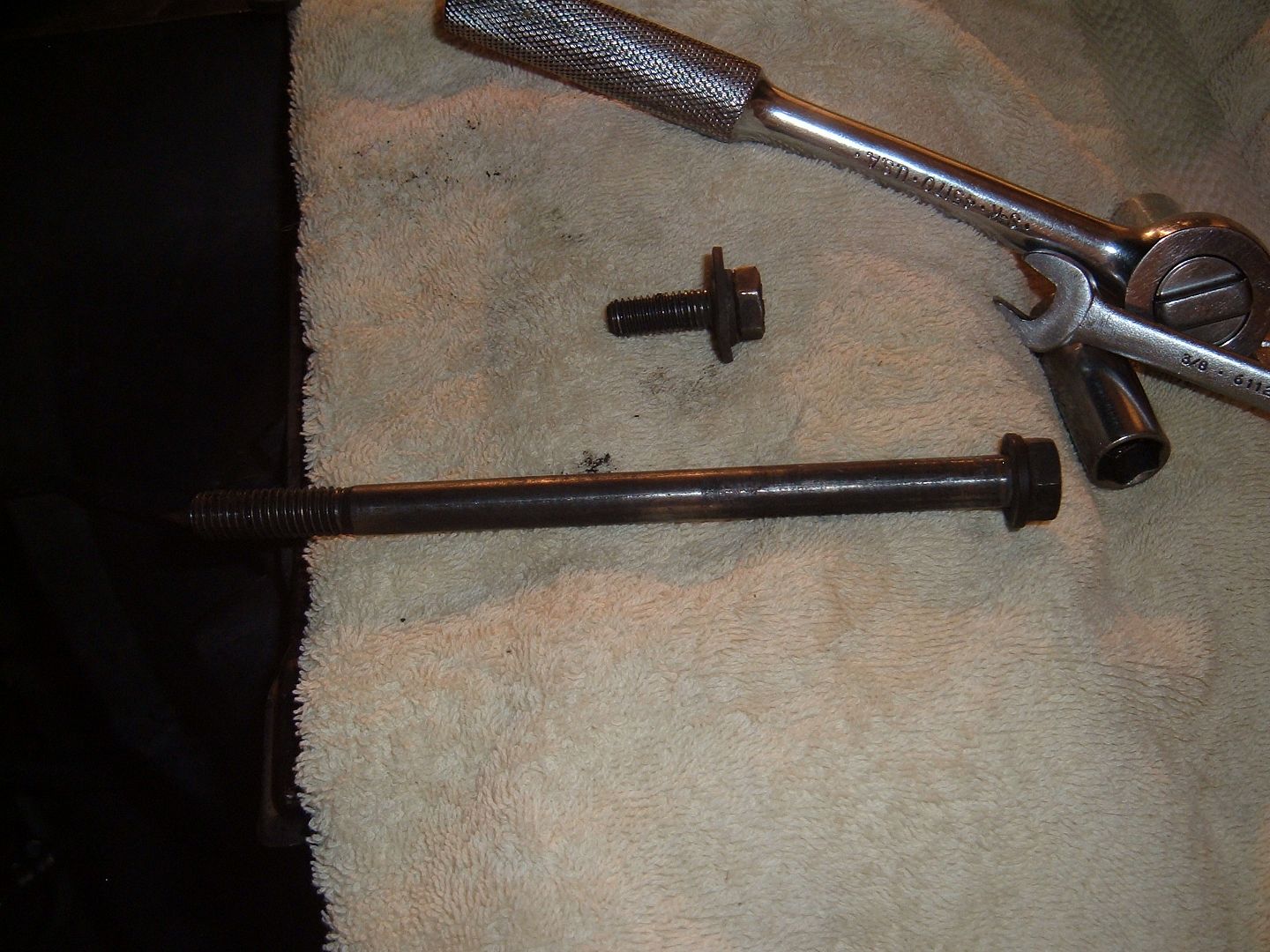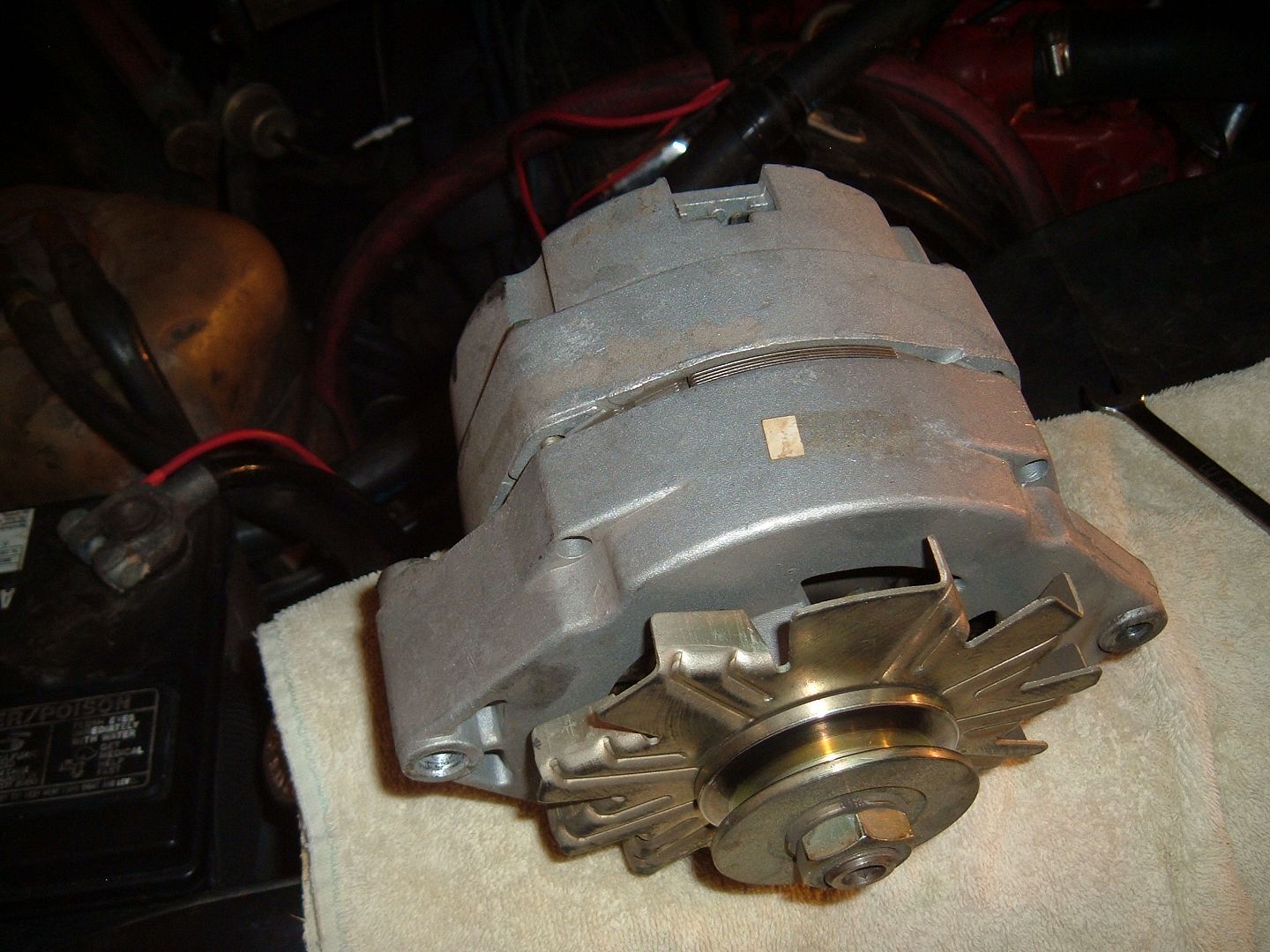 This spacer is critically important, don't lose it. It's supposed to be bolted to the back of the alt but many aren't. Mine's not, it's the original for the early style alt, bolt tab is wrong for the 10SI type. Important part is the length, for my 70 small block setup it's 3.25".