Discussion Starter
•
#1
•
Alright, so after LOTS of peer pressure on here :smack I finally got around to lowering my rearend.
When I first bought the car 6+ years ago, the front and rear suspension were shot. The front sat way too low, with the body almost on the tires, and the rear leaf spring was falling apart and jacking the car waaay up.
Heres how it looked: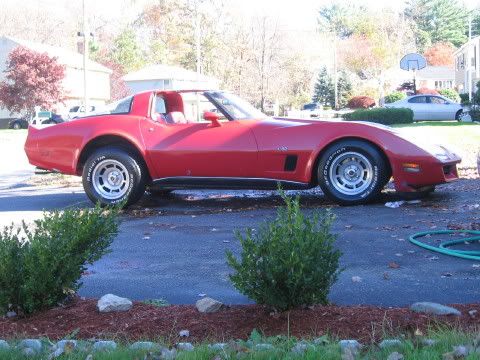 :thud: I know, hideous right?
So, first I installed a new composite monospring from TWR which was the same spring rate as the Gymkhana suspension from the factory... I forget what the rate was, I want to say 440lbs but I really cant remember. Anyways, next I completely rebuilt the front suspension, including new coil springs.
Heres how she looked after that: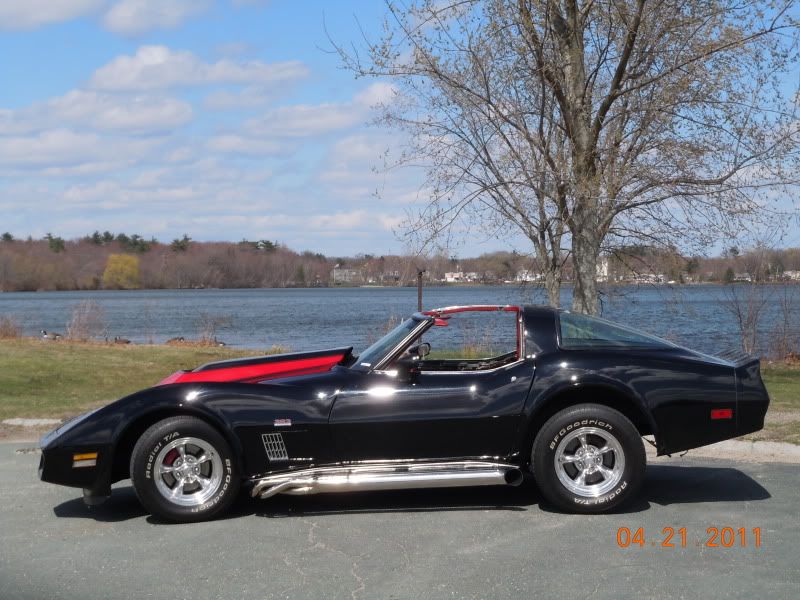 The problem I had run into was the 8" bolts for the rear composite spring were not long enough to lower the rear of the car to where it needed to be. As you can see in the picture above, there was still a HUGE gap.
Next, as recommended by fellow digital corvetters, when replacing my rear tires I opted for 275/60's over the original 255/60s to gain some more sidewall and fill in the gap a little.
Here it is with the tire change: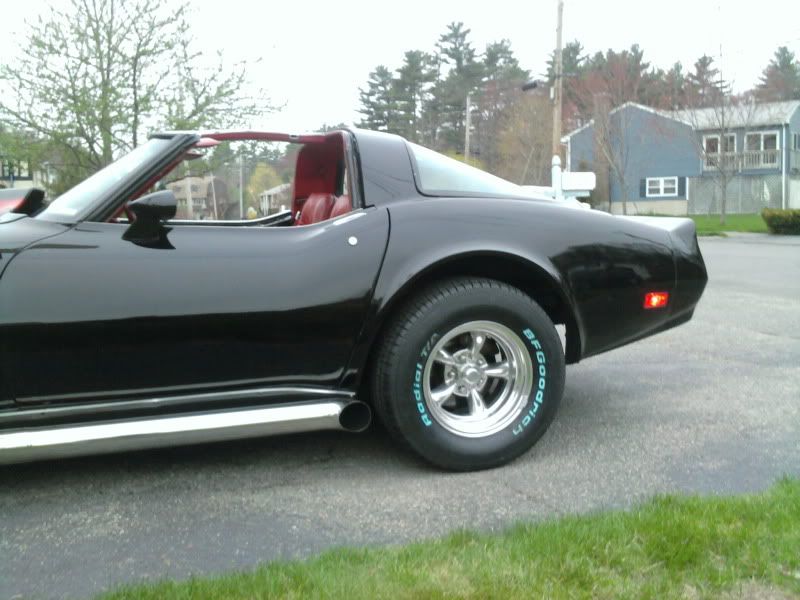 It certainly helped, and gave the car a beefier look lol, but there was still a decent size gap.
Finally, I came across a good solution. I knew I needed longer bolts, and a member on here recommended ordering some rear spring bolts for a C4 as they are the same bolt, but 10" in length rather than 8". So, I ordered a pair from Corvette Central with some new poly bushings. I finally got a chance to install them today, and after a lot of trial and error I got it to
about
where it should be!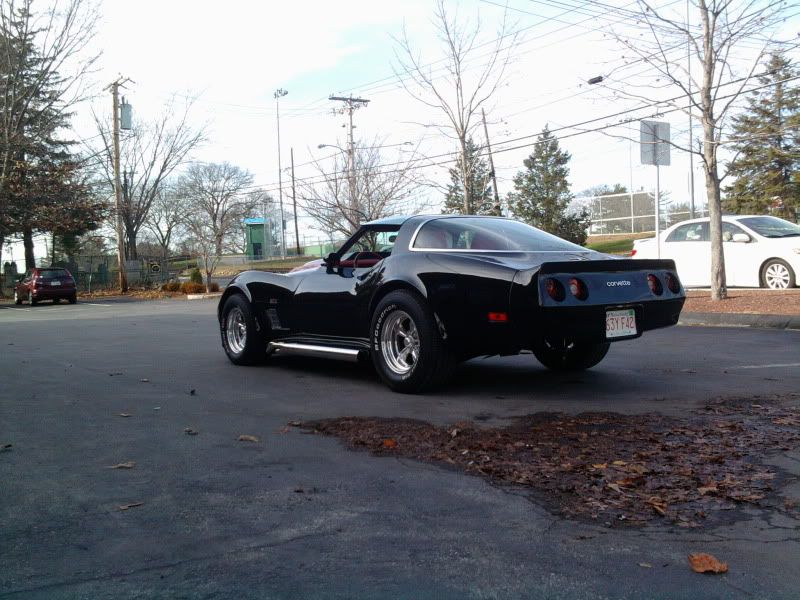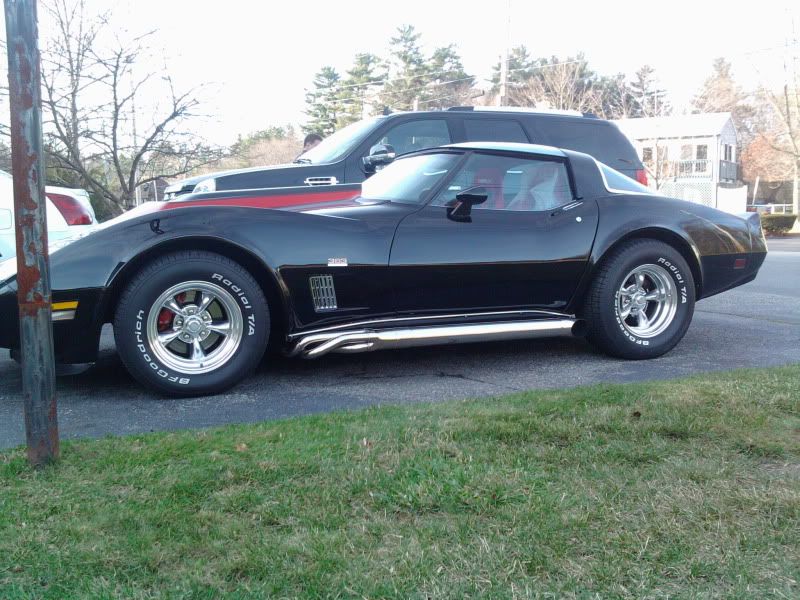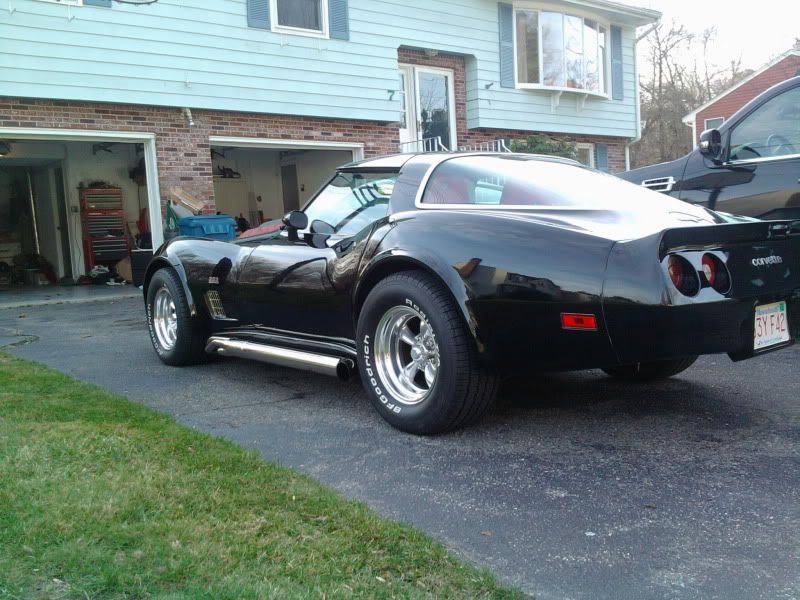 And heres the bolt: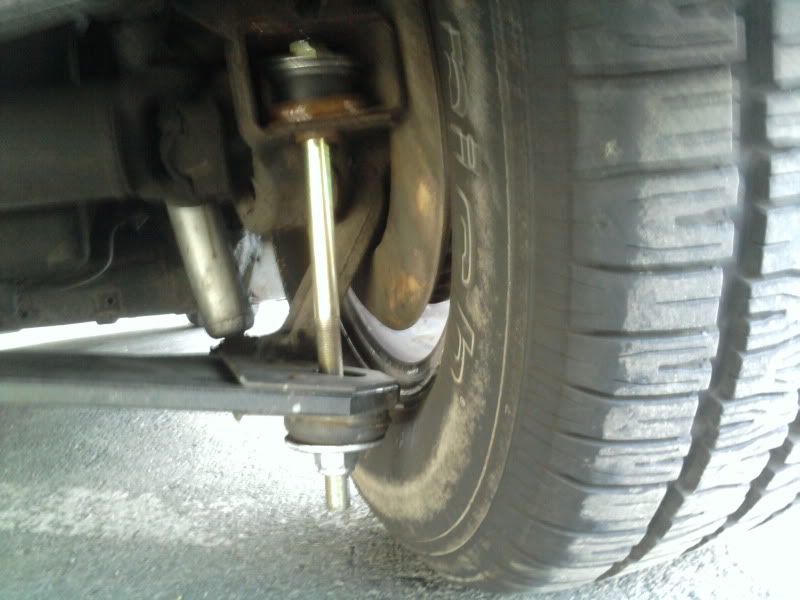 So, what do you guys think? Is the rear too low, or does it look good. I think its about right, but I keep thinking I good raise the rear just a tad. Ive repeatedly measured all 4 corners from the top of the tire to the body and there all right around 3", maybe a little less (2 3/4-3) in the rear, but I have to remember the rear also has bigger sidewalls.
Now the only other issue of ride height I need to address is the weight reduction in the front. When I had picked out my new coil springs years back, I got the stock rating. Unfortunately since then Ive done the motor and cut a bunch of weight, including aluminum heads, removing the SMOG crap, removing the AC, removing the heat etc... now the front is a little high :smack