4
Wendy and I took a short drive over into Kansas Saturday to meet up with 1N189(James). He and his wife were driving from the other side of Kansas to spend the weekend at James parents. They were planning on detailing His and his dads cars. James has a beautiful 2000 C5 FRC and his dad has a 2001 C5 coup.
James dad lives in a cool small town that has miles an miles of open wide 2 lane roads in all directions.(A hot rodders dream).
Here is a picture of James(1N189) and his dad.
James was one lucky guy growing up with great guy and Corvette nut like Steve for a dad.
Here is James doing a little shining his FRC along side Steve's Black C5.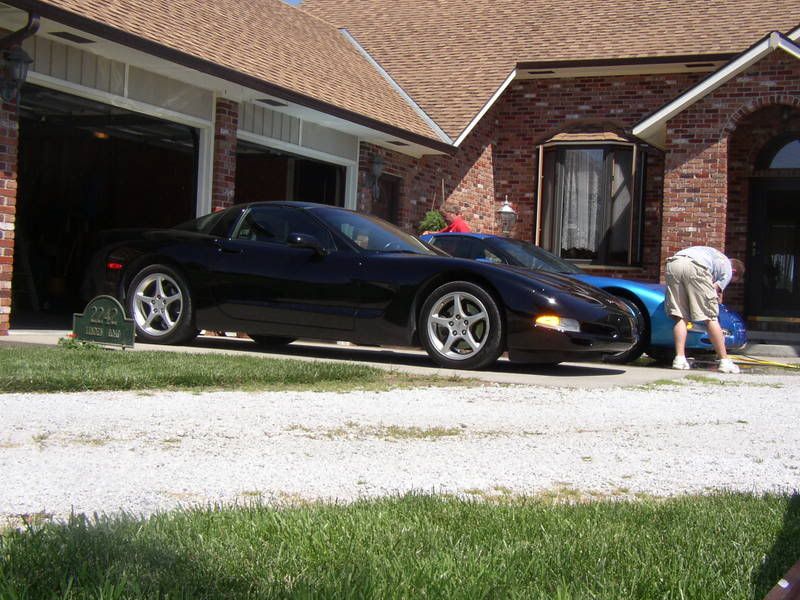 You know you have a good life when you can get your dad to help detail your and you have an Adam's detail kit to boot.
We were duly impressed by the ease of use and the quality of the shine.
After a hard day of watching James and his dad detail a car, I was glad when they decided to grill some burgers and Steve's wife brought out pie and icecream...
Got to say James you have a great family. Just another fine example of the membership at DigitalCorvettes and the Corvette family in general. I understand that granddad was a Corvette guy too.
So here to three generations of the Corvette Family, and hope to see James and Steve around some of the DC events.:thumbsup: