Here we go, start to finish:
Story
My best friend from college worked hard to get his first vette in the mid 90's (Red C4). His passion for them always moved me. While taking his wife out for Valentine's day, a car load of punks in a mustang, were messing with him trying to get him to race. They got pissed that he wouldn't race and veared over into his lane, his counter steer sent in into a telephone pole. The car spun around and it threw his head against a brick wall and killed him leaving his wife and 2 little girls. Before he died, he had ordered a new pewter C5. It came a few days after his death. She decided to sell it and asked if I wanted it. I said yes, and began learning about C's. After making the necessary travel arrangements, I was ready to go pick it up. After driving it, she said she felt close to him while driving it and said she wanted to keep it. That is how I decided to buy my car.
Ok fast forward to last week. His wife sold the hosue they built together and made a substantial amount of money. Yesterday I opened a card she sent me, it contained a check with specific instructions to spend the money as my buddy would have (she is an awesome, giving lady).
Starting with Calipers
Then Nitrous
Then Lowering - Stock Bolts
Then Lowering - New Bolts
Then Painted Hood Liner
Before: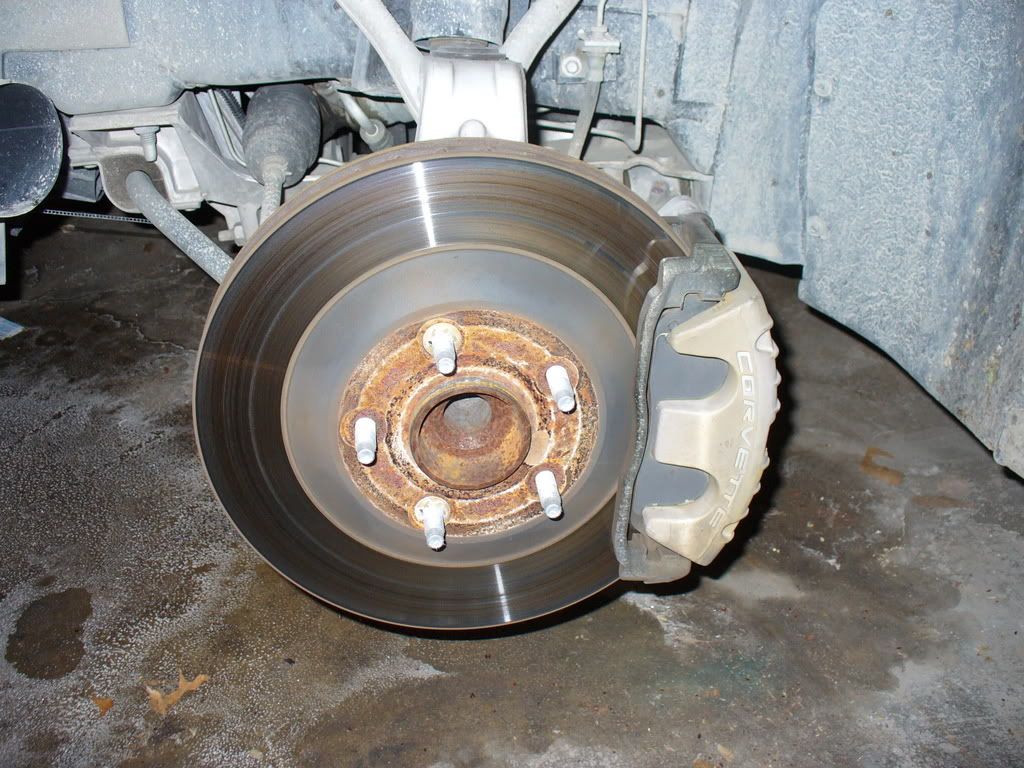 After: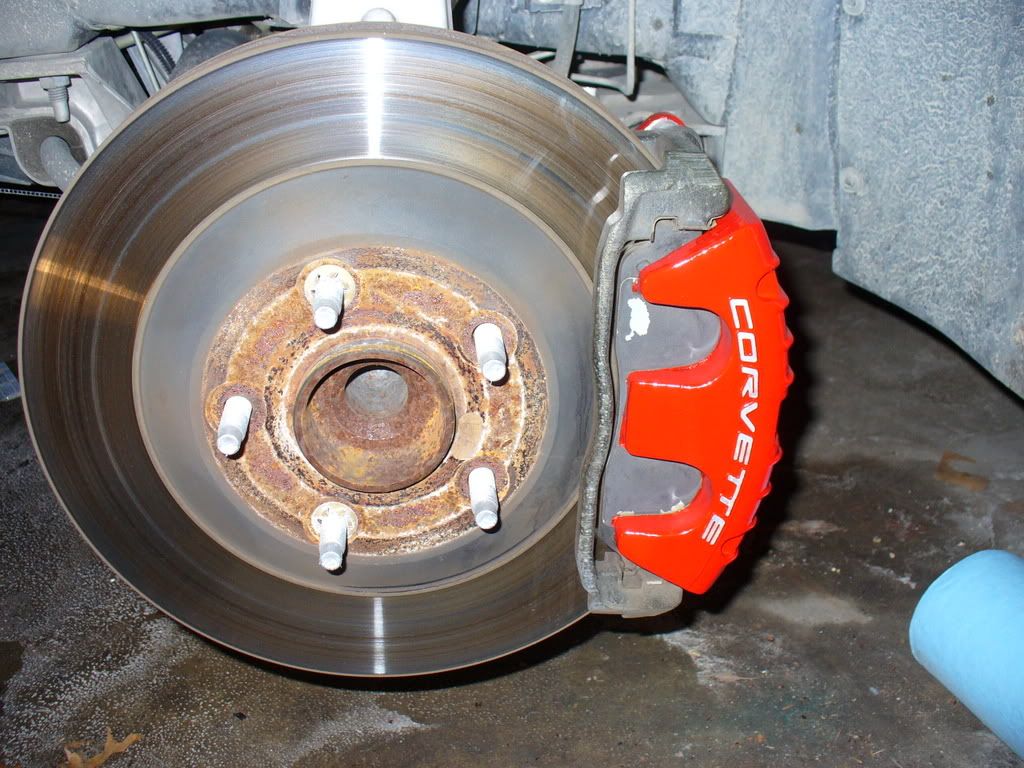 http://www.dynotunenitrous.com/store/ProdImages/DynoTune_wet_kit_video_150hp.wmv
Lowering:
Before:
After:
I hope I did Chad justice with this. I really tried!