Discussion Starter
·
#1
·
And it has not hit the news yet.
I was walking to the kitchen to make a couple of hot dogs this afternoon, and as I approached the kitchen window I heard a screech on the road. As I glanced out the window.
I see this little escort go airborne into the ditch then plowed in nose first, Then tail in the air it slammed into one of my trees. It then slammed down on its side and went head first into another of my trees.
I yelled at wendy to call 911 and took out on a run to see if any one was still alive...
To my surprise when I got to the car the driver and only occupant was climbing out where the rear window used to be.
The young man was very lucky as he was wearing seat belts and all of the air bags inflated, He had minor cuts from the glass, and a big mark on his forehead from the air bag. He was checked out by the paramedics and went home with his mother. He is a senior at the local High School. Those little Ford escorts are built pretty tough.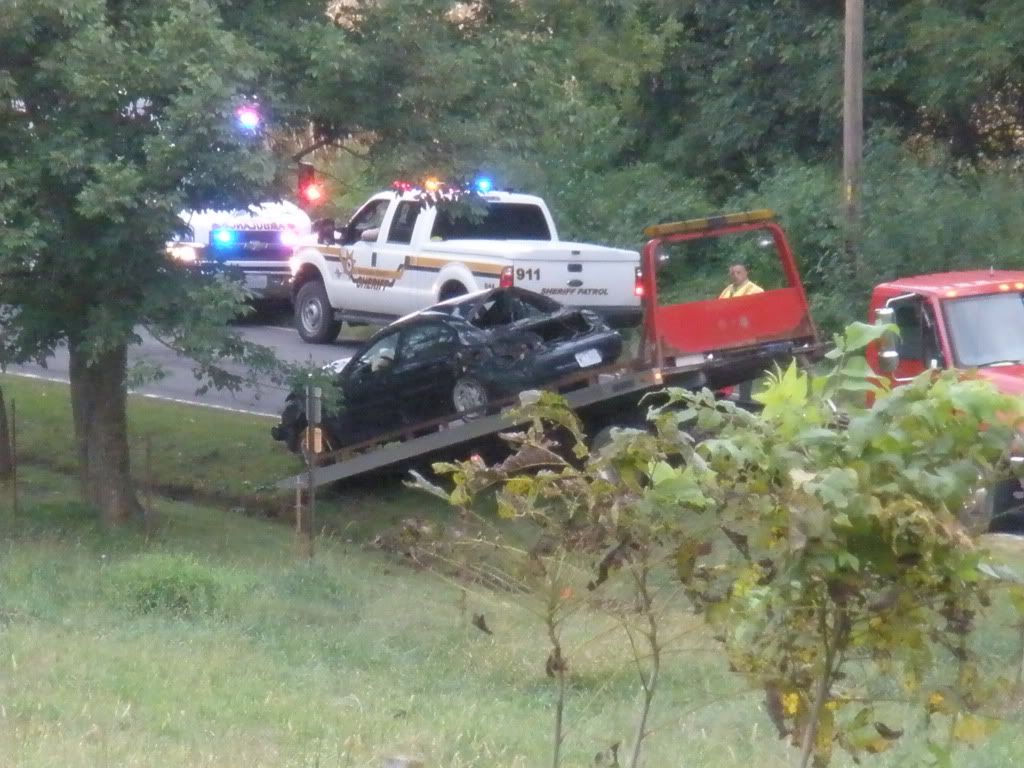 The trunk area was destroyed, the bottom of the engine was broken off, and the hood was pushed back to the windshield.
There were parts of the car scattered all over my pasture. the rear bumper, front bumper, trunk lid, and grill were all separated from the car.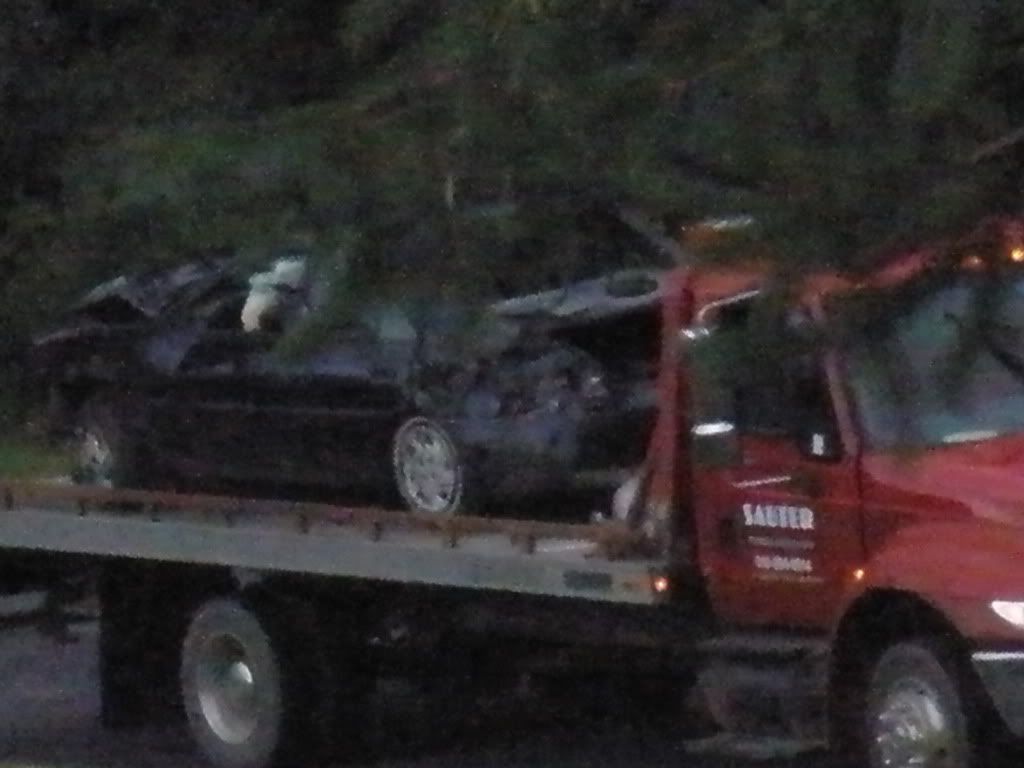 This was one very lucky young man, and I think I used up about 2 months worth of Adrenalin getting to him...