Discussion Starter
·
#1
·
With weight reduction of removing all the wiper door and mechanism, and the BB hood.
Plus the addion of the supercharged 383 power plant.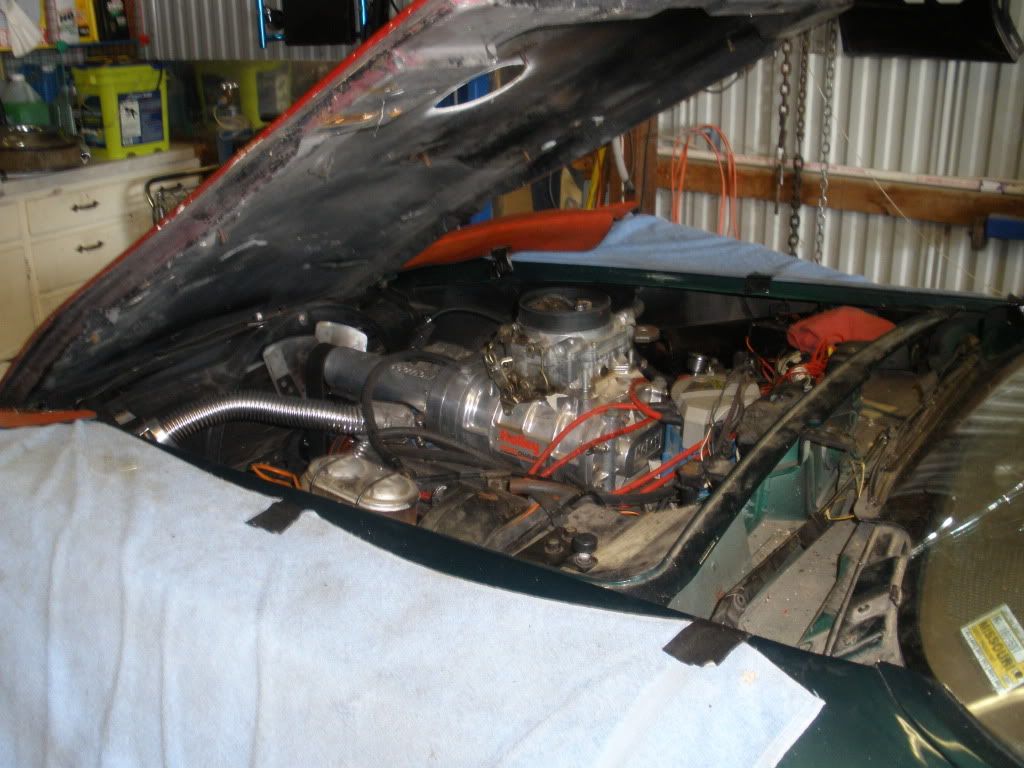 Then the addition of the longer 74 low profile hood.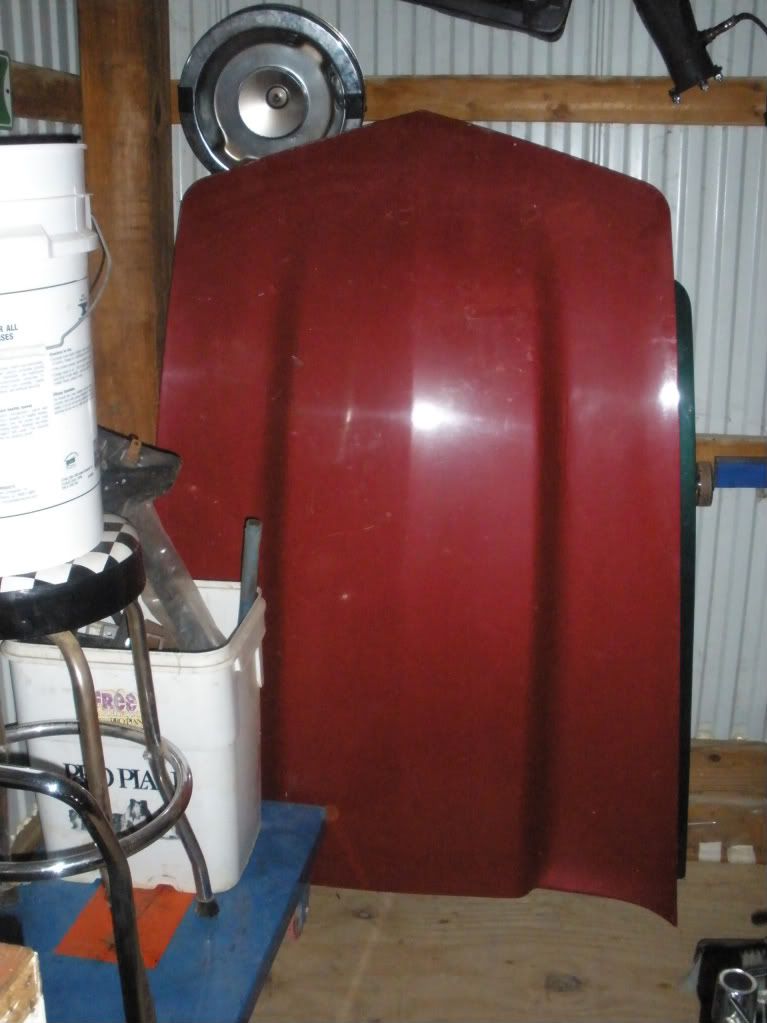 Left my air cleaner on the out side of my hood.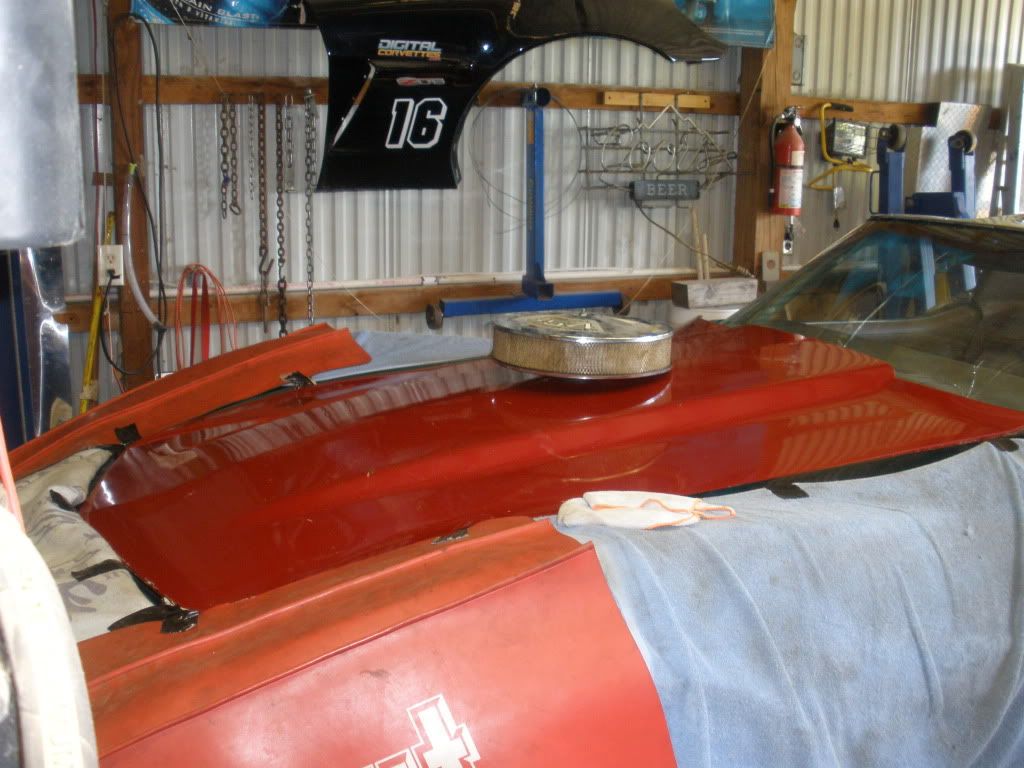 I wanted cold air induction and to stay as stealth as I could.
Here is the build and my first adventure in fiberglossing...
As I said I stated with a 74 hood and ordered a 2" cowl scoop from Jeg'S.
All cutting was completed with a rotozip tool.
I then trimmed and added the scoop.
I cut the scoop to shape and used fiberglass cloth and resin to form it to the hood.
After several mistakes, a few yards of fiberglass cloth, hours of sanding, here is what I have at this point.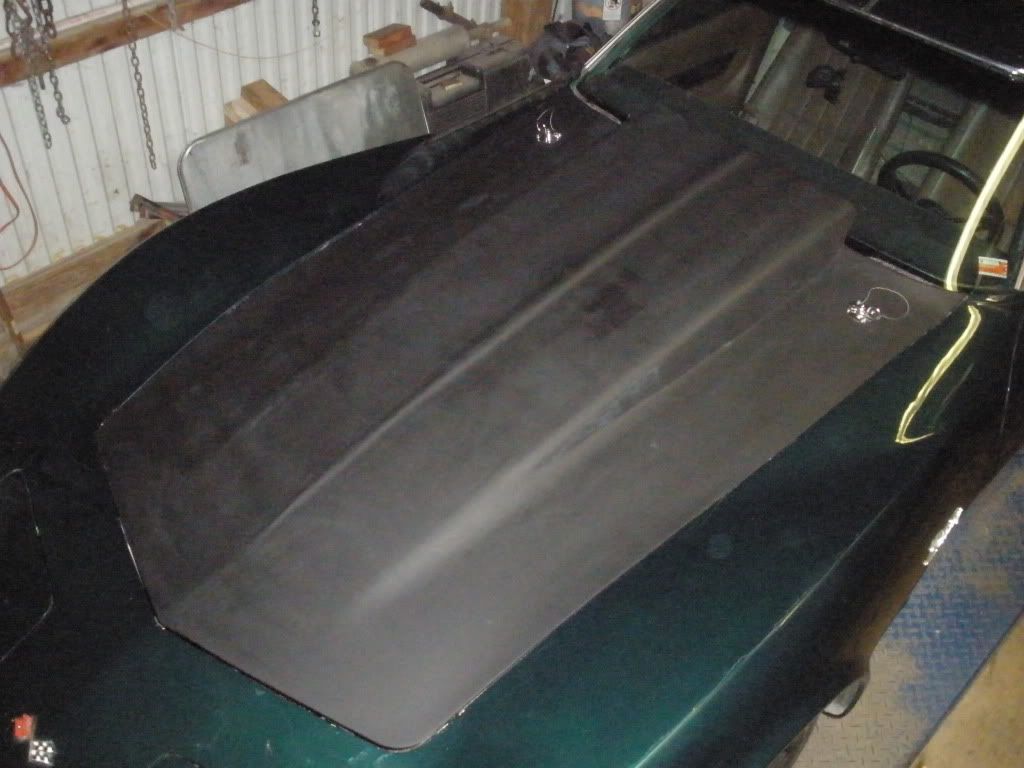 As you can see the carb draws air from the cavity formed by the scoop back threw the air cleaner located at the rear. It in-turn draws cool air from the cavity in front of the windshield where the wipers are located.
And this is what we end up with for now.
Any comments or suggestions are welcome.
That pretty much wraps up my winter work here for now. I'm off to Vettecops house on the gulf in Mississippi for a couple of weeks and then on to Phoenix and Bondurant to get my SCCA racing license, my first track day with this car I hope will be early spring at Topeka at Superiors Chevrolet's spring track day.
Hint Hint ... Andrew