Discussion Starter
·
#1
·
:thumbsup:Ok so its been a while since i have updated you on the progress of my 75! Recently i have done some work on finishing exterior parts of the engine.
I installed the water pump, harmonic balancer, headers, pulleys and distributor. I hooked up the fuel lines to the gas tank and i have finished the rear brake lines too.
I scored on a front bumper, passenger headlight assembly and all the front bumper frame pieces, all for $250 it was a great deal, especially since my dad the actuator bracket in half and i needed another one, i will include some pictures of the one i bought and the rebuild.
Up next: I ordered some energy suspension body mount brackets (thanks for the wonderful tech thread you posted on mount replacement) and i am going to drop the body on as soon as i possibly can.
I also did some minor body sanding, in order to prepare for some fiberglassing work on the front passenger side fender that was hit before i bought the car.
After the body is on, i will hopefully get the exhaust hooked up and get the tach, oil and temp gauges set up so i can break in the engine finally. (i still havent decided what mufflers im gonna put on, i have summit racing headers, 2 1/2 pipes straight back, no cats, what do you guys think?)
and now, for the pictures!
This was a couple weeks ago, right after i finised with the water pump etc.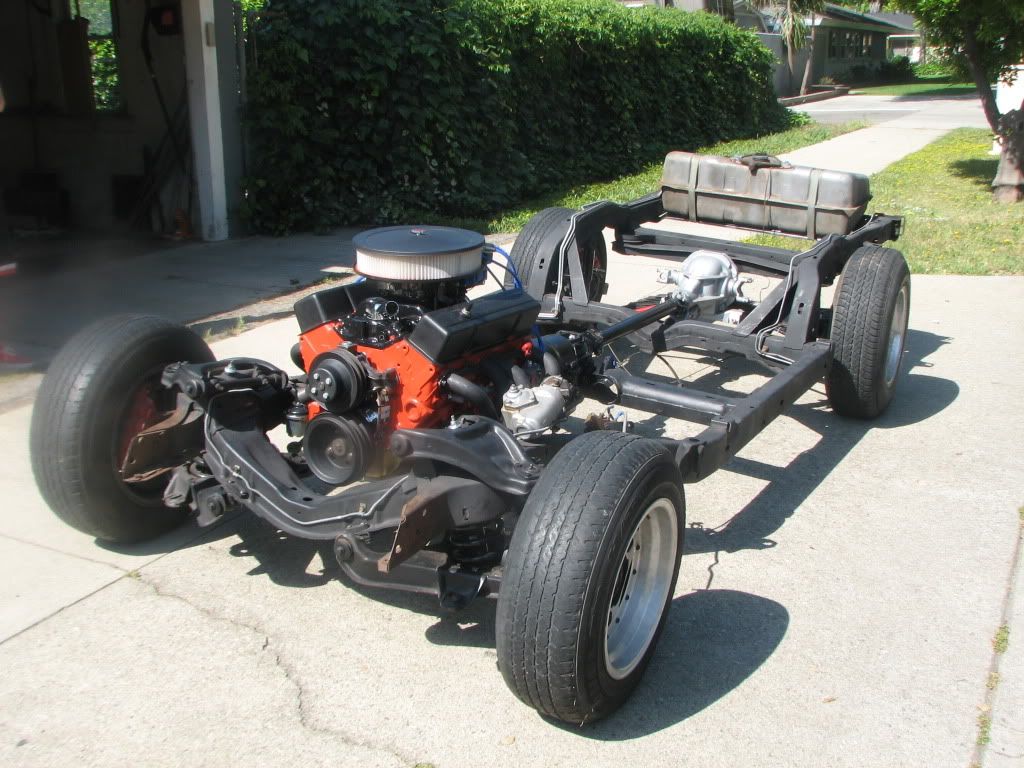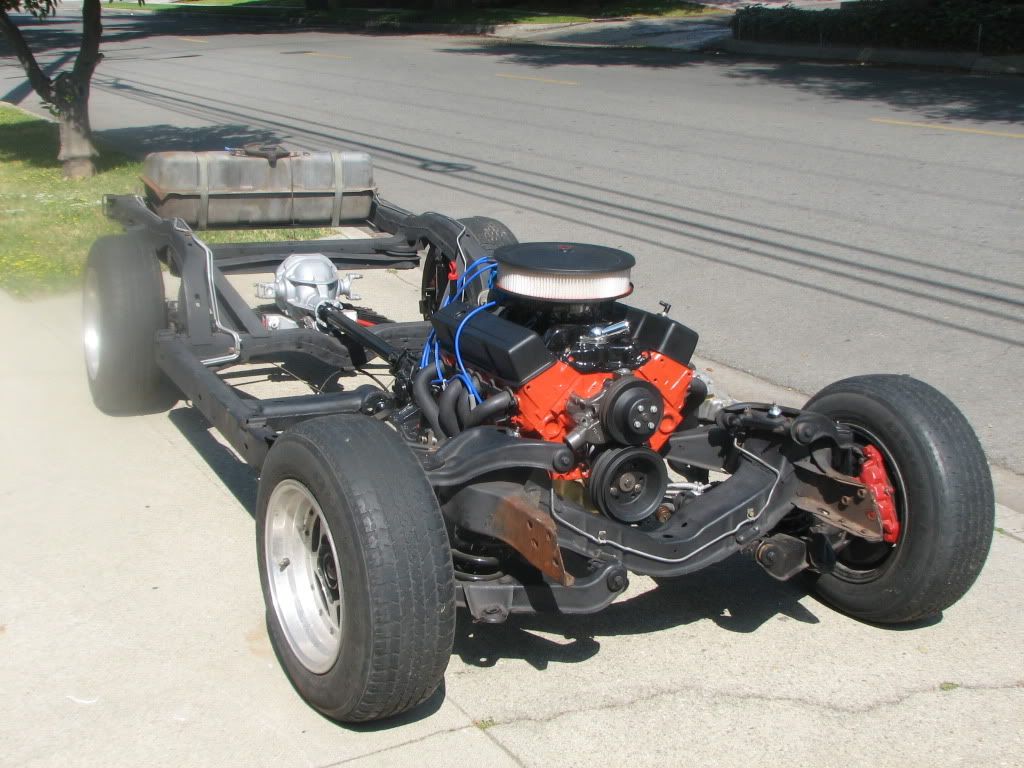 Here is the front bumper cushion, first a picture of before, and second a pic of after i took everything apart and cleaned it up!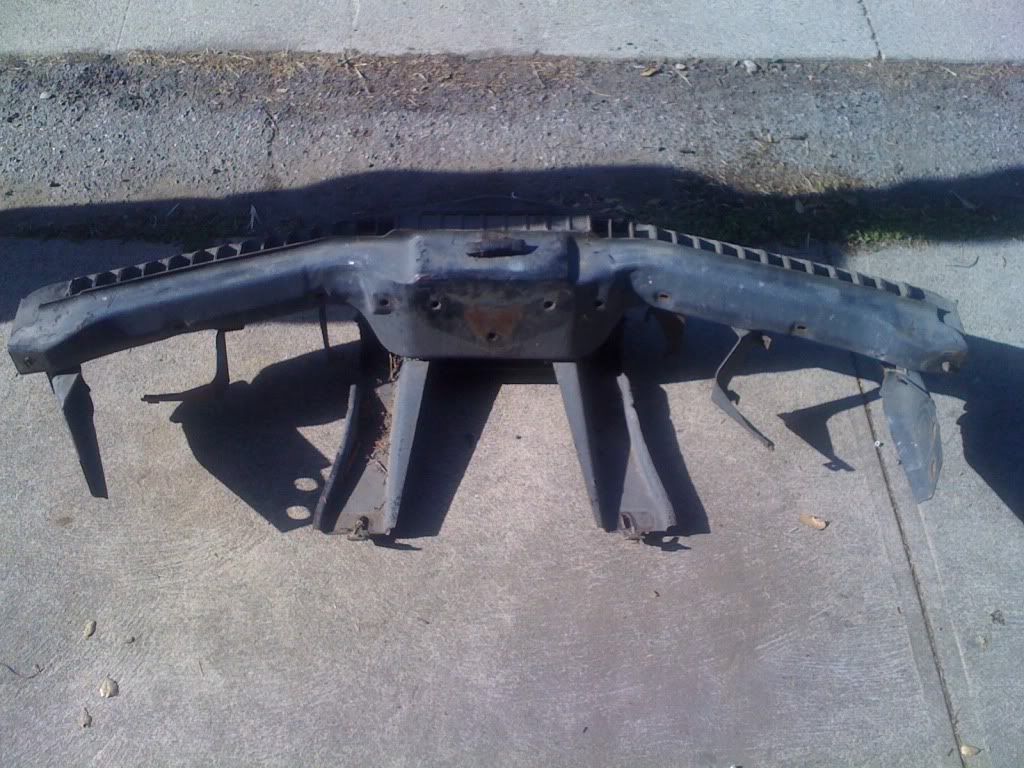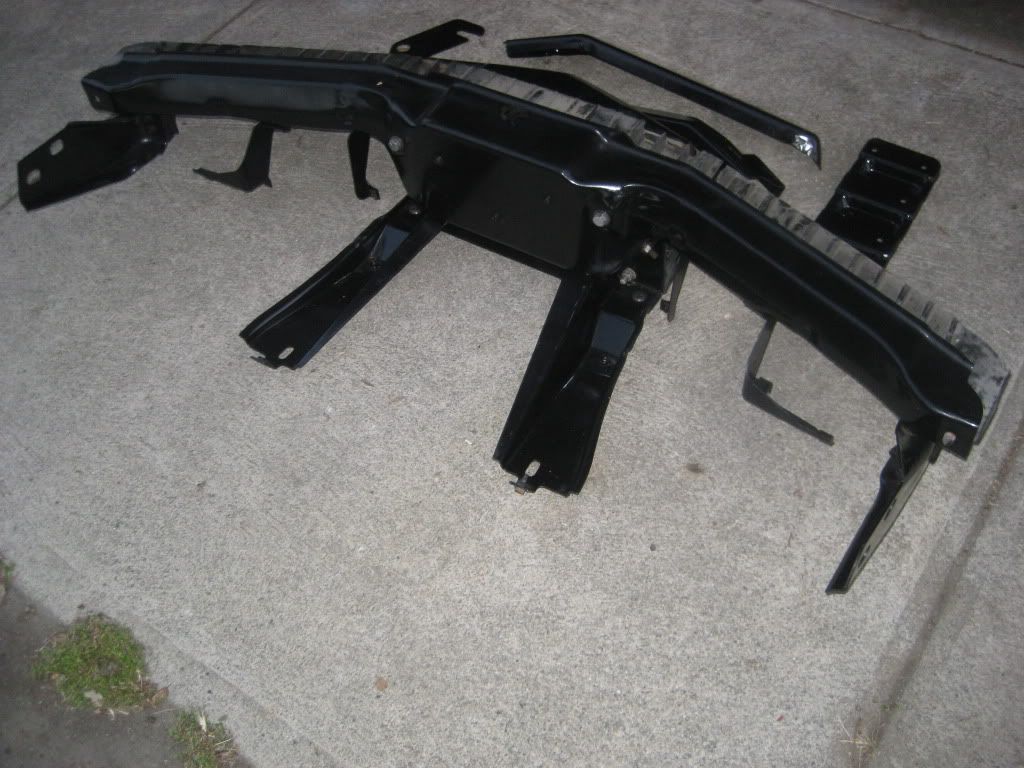 and some other misc. brackets and stuff that came with it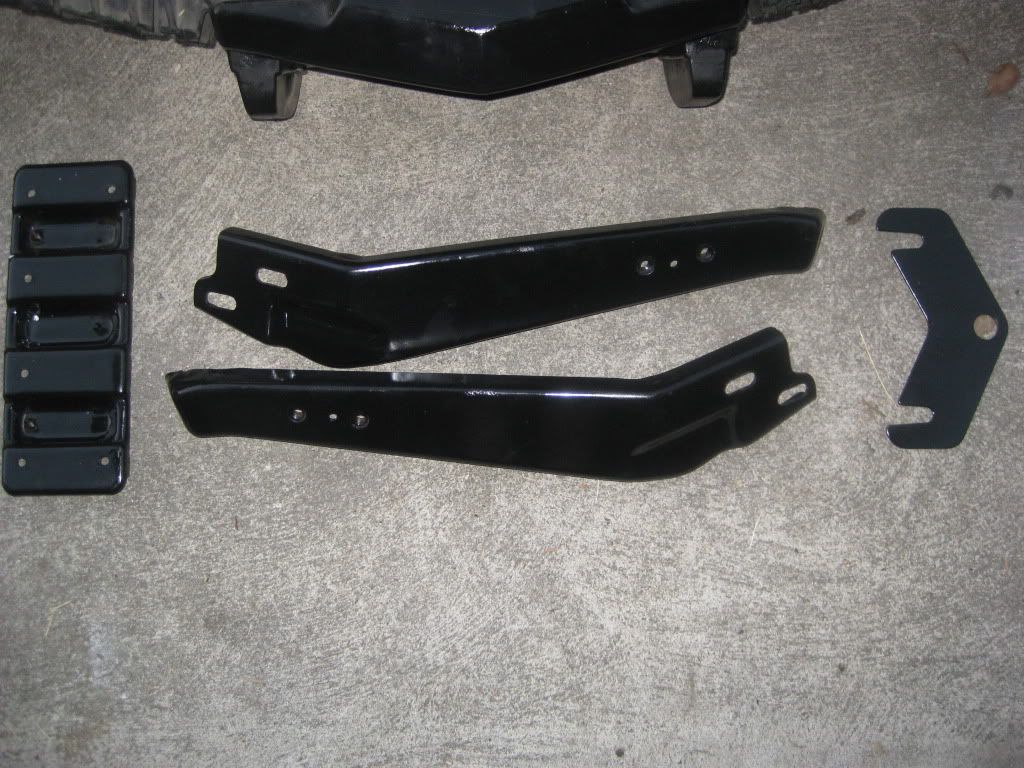 Heres the rubber bumper i got that was included in the deal
Heres the headlight before the refurbishing and after
:thumbsup: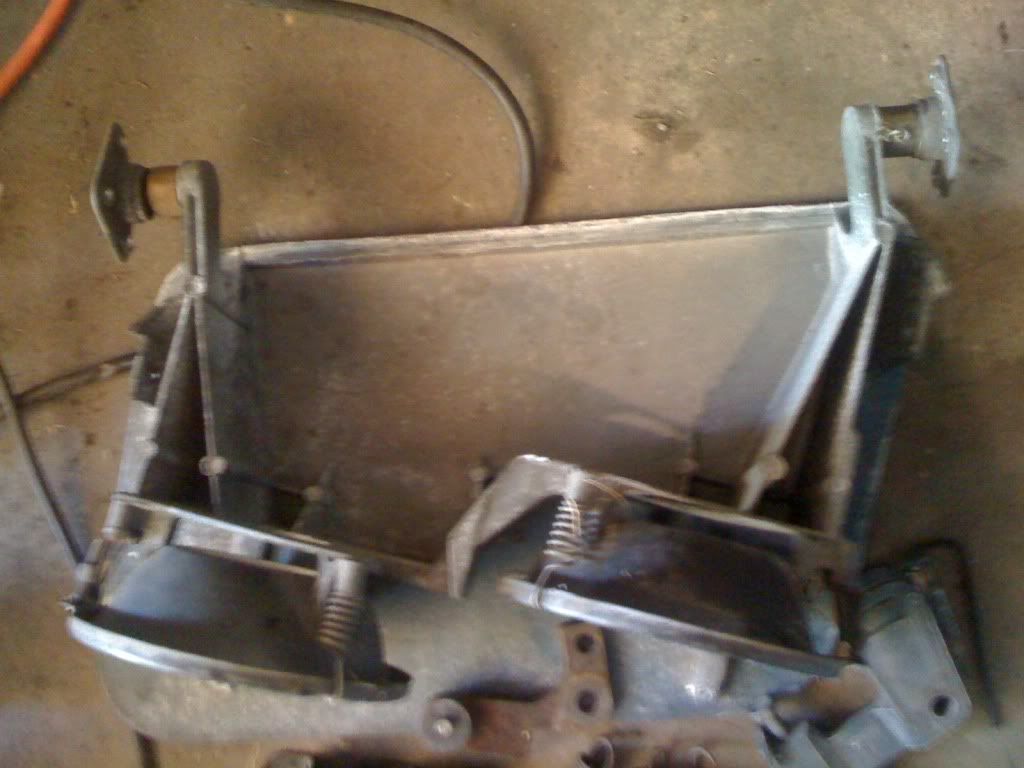 After taking it all apart, and cleaning it up
I might have already put this on the C3 forum, but heres my spare tire carrier. I had an idea and thought it would look really good like this.
And lastly, here is the fuel tank cover, and fuel lines installed.