Discussion Starter
·
#1
·
While I'm waiting for my diff and TA's to come back from Paul at Northside Corvette, I knew at some point I need to work on my steering.
As you can see in these two pictures, there are some issues. Both might fall under the "Bubba" category or maybe just sloppy work, I know what I choose.
Wavy rag joint: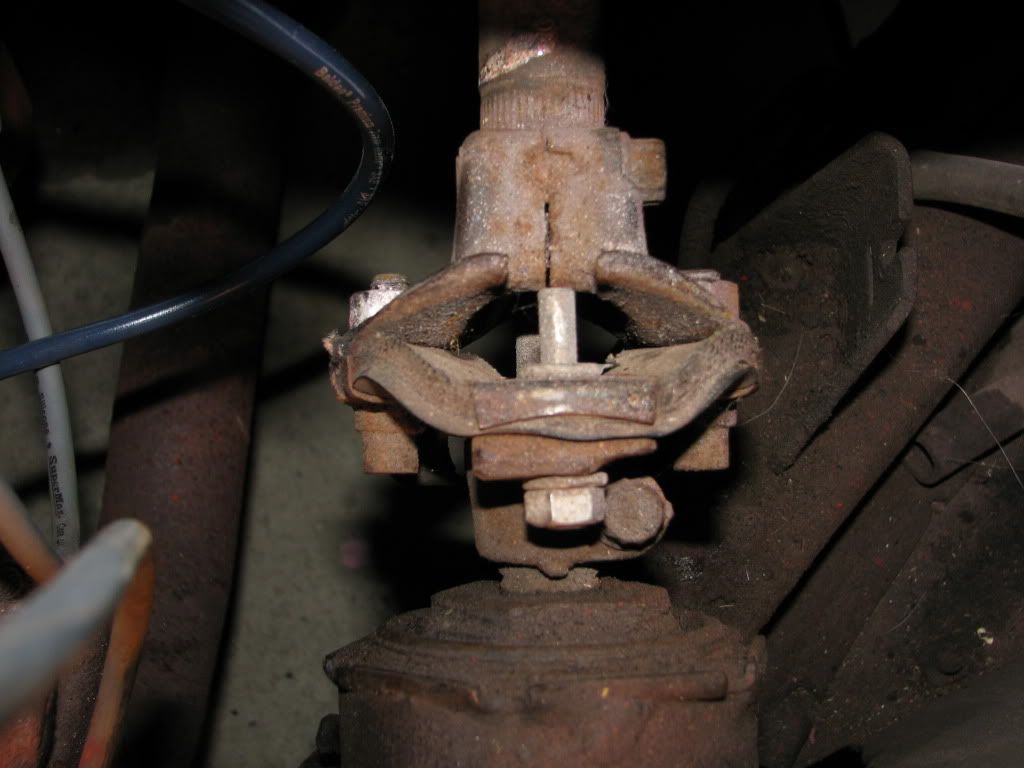 Incorrect power steering hoses:
The red arrow on the PS hose points to a spot you can't see in the picture, that when I removed the tire to do the brakes, the outside rubber lining right at that point was worn through to the metal flex cable inside. Not sure what rubbed against it as I haven't been able to check after I saw that.
So my question now becomes do I rebuild what's there with new hoses (Ecklers $70) and new rag joint (Ecklers $45) for $115+tax. That just means that the "does the job but no more" steering is now working as it used to. Or do I bite the bullet and get the Steeroids for $1,330?
I've read on here how much better the Steeroids is while driving than the original components, but I've experienced neither (can't drive my car yet) so I can't say how crappy the old stuff is.
I've seen and read probably dozens of threads on Steeroids and I know this is old hat news for some, but I'm going to put this question out there anyway.
I appreciate the feedback.
Thanks,
Jeff