·
...twisting your mind and smashing your dreams.
Discussion Starter
•
#1
•
One of the things that seperates DigitalCorvettes.com from all the rest is our KILLER Photo Section, thousands of Corvette pics from show cars to projects, engines to exhaust, tires and wheels, emblems, photochops, races and gatherings, tech shots, and so much more!
And now with the newly upgraded layout the section has become even cooler!
So, how do your get you own pics up?
It's simple! Just follow the easy tutorial below, and you'll be showing off your collection in no time
...
STEP 1: from just about anywhere on the site, just click on "Photos" below the header to take you to the DC pictures section.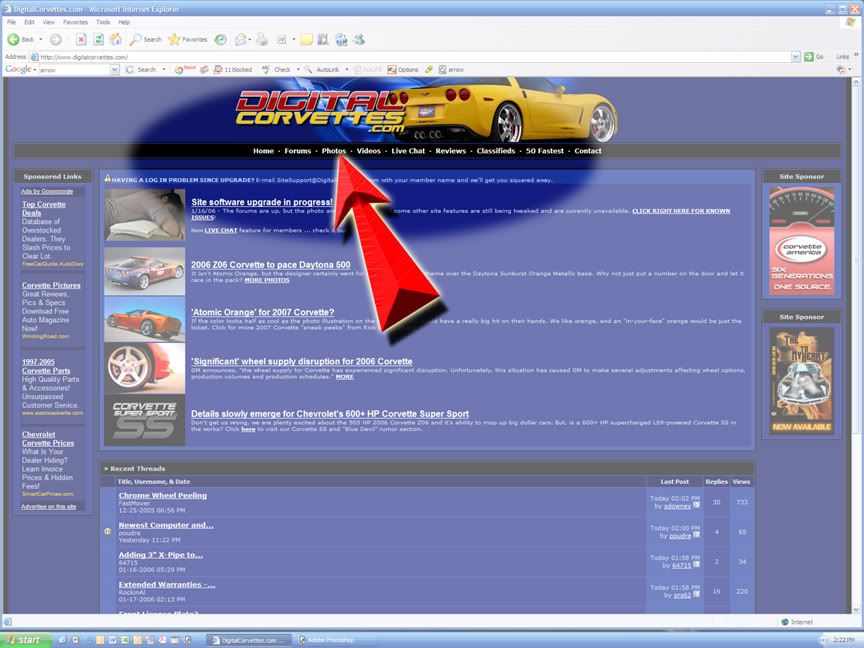 STEP 2: next, simply click "upload photos" in the upper right of the screen...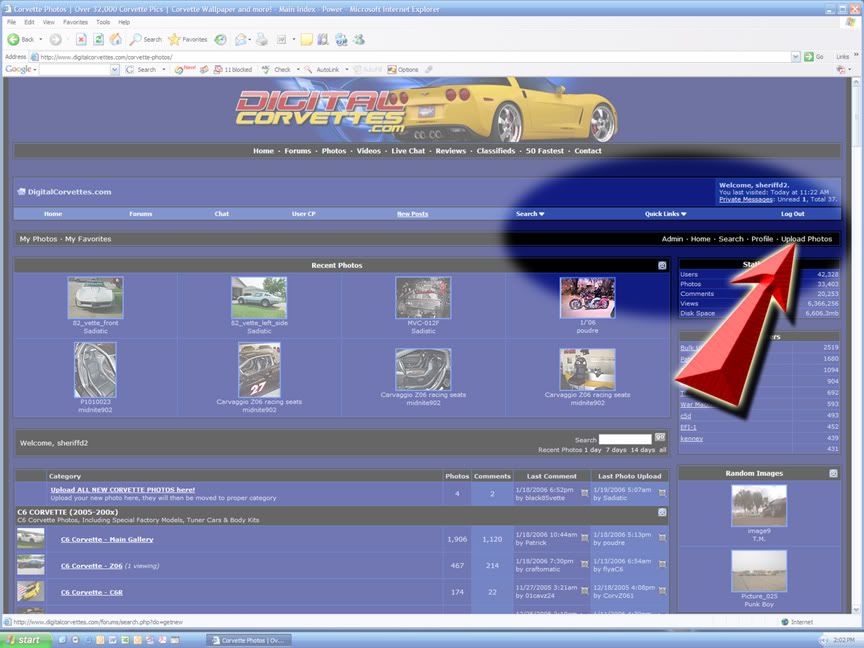 STEP 3: you'll now be at the picture upload user interface, here you can upload up to 5 pictures at a time.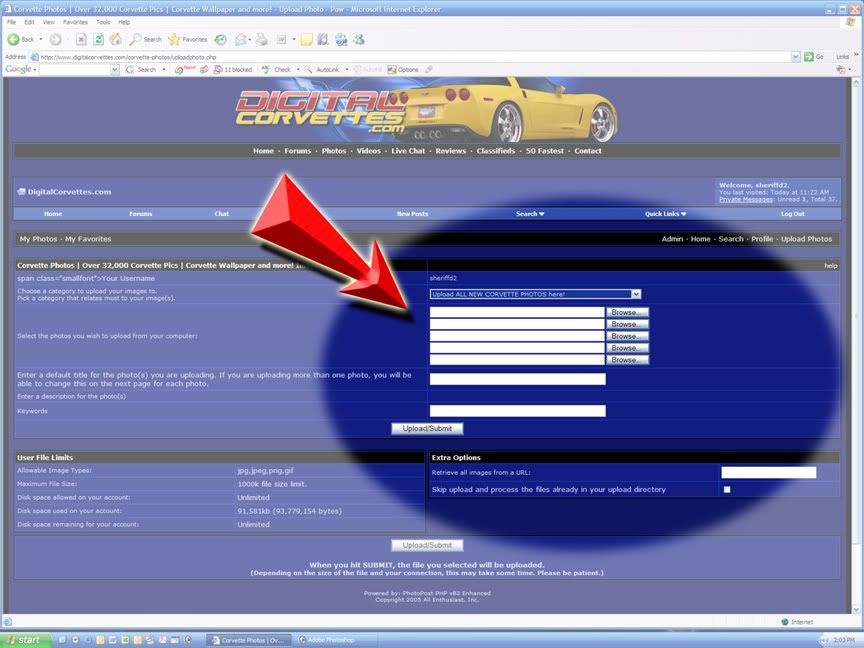 STEP 4: if you are unsure, you can leave your pic(s) in the default 'upload ALL CORVETTE PHOTOS here' category and a moderator will happily categorize your pics into the appropriate sections, or feel free to use the dropdown tab and explore and choose the category you'd like for yourself...
STEP 5: you'll now use the 'Browse' buttons (1) to navigate to your pictures, simply click the first Browse button and using the pop-up explorer window (2), locate the picture you wish to upload and click 'open' button, the location will then be automatically added to the white location/title bar. If you have additional pictures to upload, just click the next Browse button and repeat, again up to 5 pictures at a time can be uploaded* (*if you have more than 5, no problem, just repeat the process as many times as you need)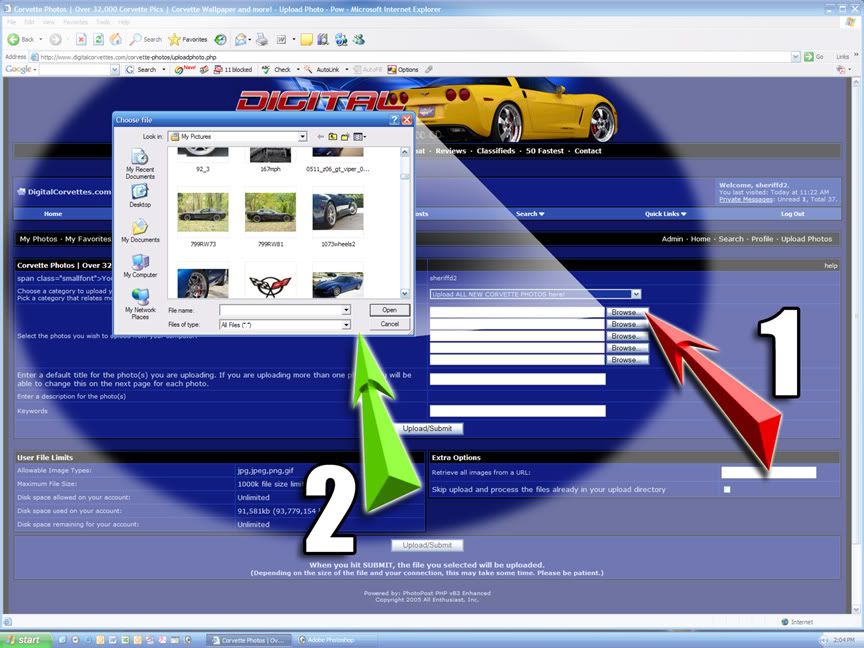 STEP 6: optional, if you want to add a description for the pic (or group of pics) and/or any key words to help members search out and see your pics, simply enter them into the appropriate fields...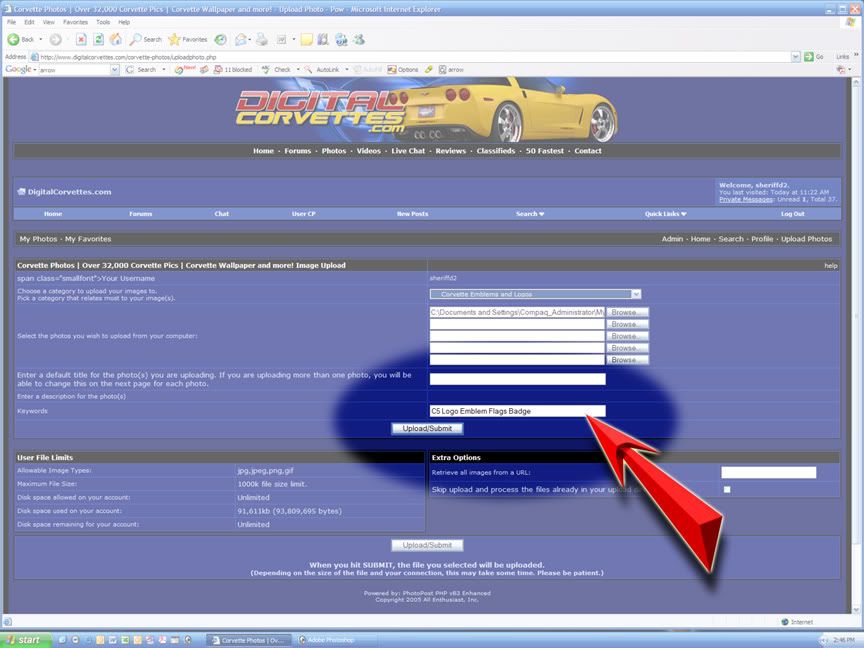 STEP 7: That's it! once you hit 'submit' the pics will be uploaded and available to view and insert into in your posts* (*to insert a picture into a thread posting or reply, simply click on the 'copy to clipboard' button and paste the copied IMG code into the post using edit/paste or rght-click/paste, easy as that.)
To view the uploaded picture in it's original size, simply click the picture and it will resize.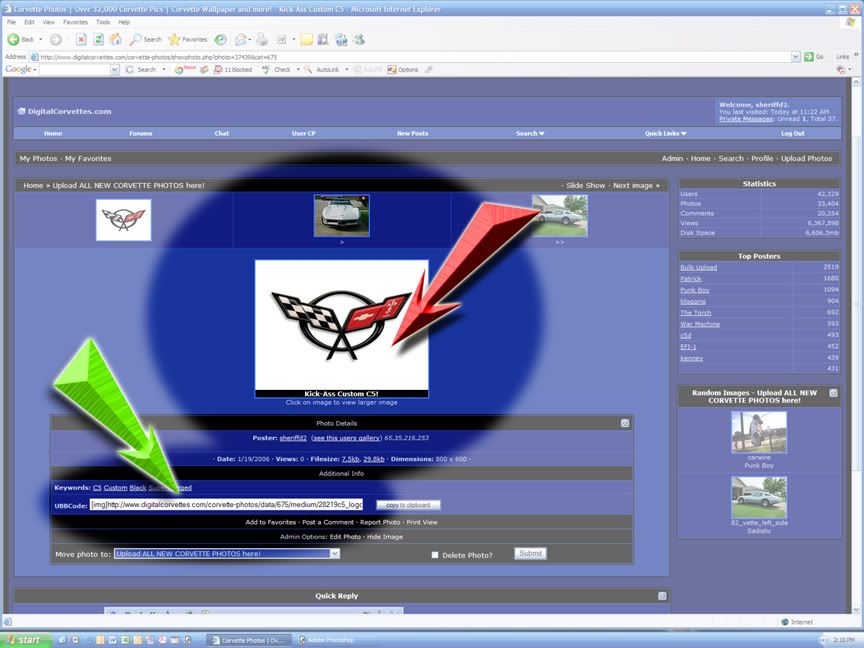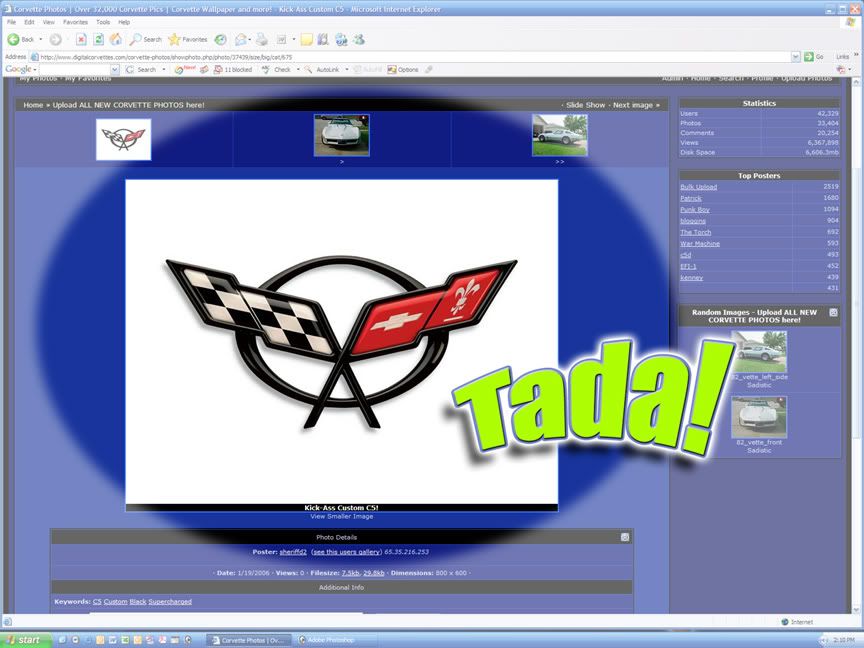 Now go get those pictures out of hiding and uploaded!
:thumbsup: