Discussion Starter
·
#1
·
I'm checking out a set of tires/rims on the for sale site and need to know if these rims will fit my '68 coupe. I have stock suspension and the parking brake cable has NOT been moved.
The tires and wheels are:
17x8 MB Wheels Old School wrapped in Kumho Ecsta SPT 245/45's up front and 255/50's out back.
Back space is 4.5; Offset is 0
I like these rims:thumbs: (so does the Wife -- actually she likes the car they're on:thud
I think the fronts will leave a little more of the wheel well showing but the backs should be okay. The tire width will be narrower on the front so clearance with steering shouldn't be a problem. My biggest concern is clearance from the brakes and the parking brake cable on the back. I can always re-locate the cable if necessary.
Here's a pic of the rims.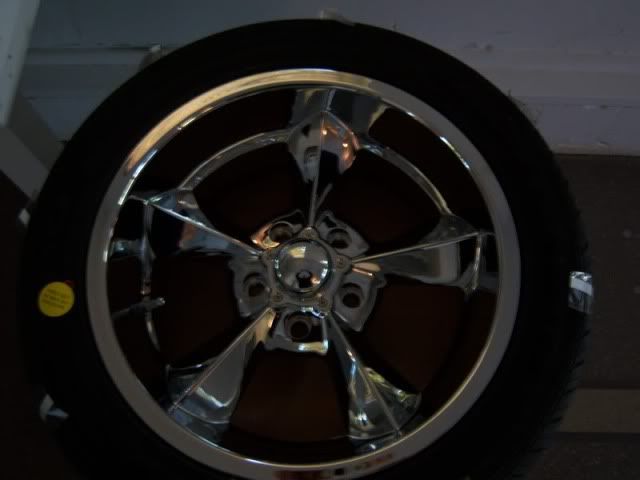 Any and all help/opinions/input will be considered.:cheers::cheers:
68rat