So, I just installed my new 2.25" Sweet Thunder inserts into my XS Power side pipes. The glasspack inserts that came with the system were too quiet for my taste, and too restrictive for my motor. So, I decided to swap them. Unfortunately, although the pipes were only a few months old with only 500miles on them, the glasspacks were IMPOSSIBLE (at least for me) to get out. Luckily, Josh at Custom Image was able to help me out and got the old inserts out for me.
Anyways, Im very happy with the sound of the Sweet Thunders. I was initially worried that theyd be too loud but theyre not at all (although I could be a little biased seeing I ran the car with open headers for a little while, while waiting for the side pipes to return... so nothing really sounds that loud anymore :devil
But honestly, they sound great. In my opinion, they are the perfect amount of loud that these cars should be and they have a badass rumble!
Here are some clips:
Before (Hooker style glasspacks):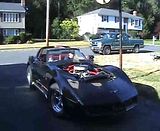 After (2.25" Sweet Thunder inserts):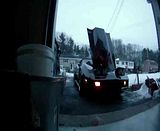 And just for fun
(WARNING this was shot on my cell phone, and the open headers overwhelmed it a bit! lol):