Discussion Starter
·
#1
·
http://nbcsports.msnbc.com/id/39353225/ns/sports-soccer/
LOS ANGELES - Lawyers for David Beckham have filed a lawsuit in Los Angeles alleging that a magazine knowingly published false claims that the football superstar had sex with prostitutes.
The suit filed Friday in Los Angeles Superior Court accuses Delaware-based Bauer Publishing Company LP and its affiliates of libel, slander and intentional infliction of emotional distress for the In Touch magazine article.
The suit also names 26-year-old Irma Nici, who is quoted as saying she was a call girl who slept with Beckham five times in 2007. She claims he also had sex with a second prostitute.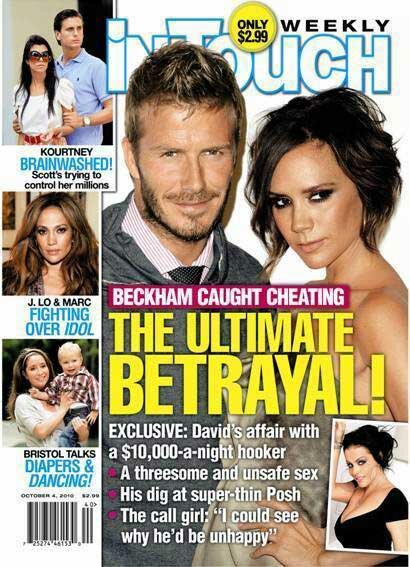 With a fat old hooker, at that......:laughing:
She better lay off the booze n Ouija board for awhile.....:laughing: